Create scalable, unified websites with Buckeye UX

Buckeye UX (BUX) provides a system of components to build cohesive, accessible digital applications across the university.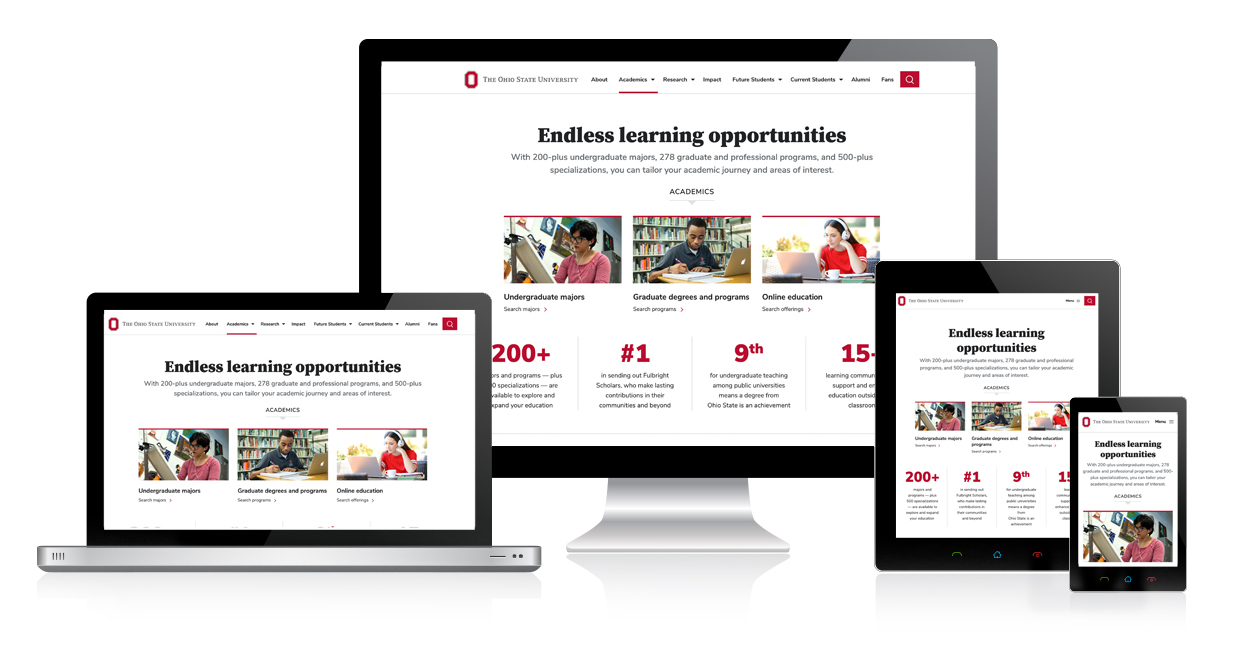 Flexible, efficient and functional website experiences
Buckeye UX is Ohio State's web design system for anyone creating an Ohio State website or app. By applying BUX, you can create consistent experiences across the digital landscape for our audiences, while speeding up the process of making user interfaces.
Enhances the consistency of experience audiences have from one Ohio State site to another with common web design and UI functionalities.
Enables design and development efficiency with pre-built components for responsive, compliant websites that meet WCAG accessibility guidelines.
Provides access to design and development support, documentation and enhancements.
Who should use BUX?
If your project is an Ohio State website, BUX is right for you.
Buckeye UX is the heart of our digital experience ecosystem
Our audiences interact with a wide variety websites and apps. These touchpoints are crucial in how people experience our brand. Developing Ohio State's websites with an eco-system mindset requires a well-balanced, system-wide user experience that enables creating varied solutions. BUX system provides a common set of components, module/themes and user-interaction tools to shape how people consistently experience Ohio State online.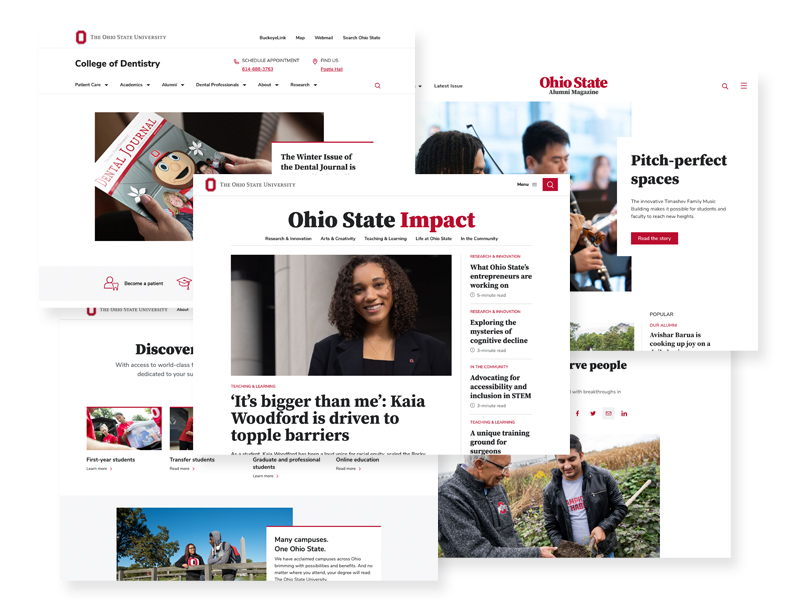 Become part of the BUX community
Experienced contributors from across the university are committed to continuously improving Ohio State's web design system. Join in helping to make sure the system grows as our audience's needs evolve.
Request a new feature or report an issue